CALL US FOR 24/7 EMERGENCY SERVICE
(888) 889-0893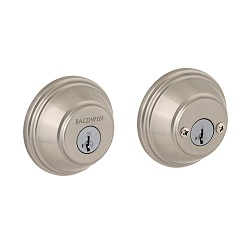 Profile Cylinder Locks or Euro-Profile Locks
Euro-Profile locks is another name for profile cylinder locks.
Traditional lever locks don't stand a chance next to the security provided by cylinder locks. Cylinder locks are manufactured from durable heavy metal. These locks are tough for thieves to pick. Being surface mounted, they have no edge to pry against.  In high demand for securing homes, office space, retail stores,  manufacturing and commercial buildings, our technicians are regularly asked to install profile locks. Another significant security need that cylinder locks fulfill is the need for variable access for different personnel with the same locks, but with different keys via a master key system. This capability enables the use of master keys for all-areas access, but limited access to specific personnel, repair contractors, temporary workers, etc. 
We Are a Team of Experts
Working as a team, our lock services technicians install and repair profile cylinder locks, or euro-profile locks -and  also repair and re-key cylinder locks. We are available any time of day, any day of the week. Give SlimJim.Me Locksmith a call 24/7 and we will be right over to repair or install your cylinder locks – the best type of hardware security locking available on the planet.