CALL US FOR 24/7 EMERGENCY SERVICE
(888) 889-0893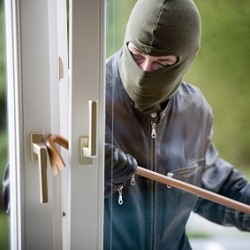 Burglary Damage Repairs
We at SlimJim.Me Locksmith  specialize in lock repair and installation after damages from burglary have occurred. Timely assessment of damages can help you feel safe and secure in your home following an attack by an intruder.
Installing high security locks is one of our specialties and we are happy to replace doors that have been damaged by a break-in.  Our highly qualified personnel are always available to replace doors, or lock heads, and repair any other damage.  At the same time, a proper lock will be installed so you feel safe again.  Some choices of locks to choose from include:
Grade 3-1 locks

Major brands locks

Decorative locks

Biometric locks
We assure you will find a lock that fits your desire for security, as well as one that will fit in beautifully with your aesthetic taste.
Our Burglary Damage Repair and lock repair team is licensed, fully insured, and available 24/7.   We also service cracked or broken interior and exterior doors and windows including storm, sliding glass, French doors, and more.