CALL US FOR 24/7 EMERGENCY SERVICE
(888) 889-0893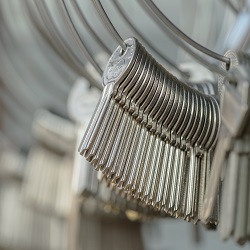 Master Key Systems
Hotels are just one example of a business that can benefit from this type of lock system. Maintenance, housekeeping, and security staff at hotels need to have access to all of the hotel rooms. Yet, individual guests should not have access to each other's rooms. Master key systems allow guests to have a key that only unlocks their room; however, hotel staff can have a key that can unlock all hotel guest rooms. We will set up a lock system that works for you. Master key services can be found in other commercial locations such as Hospitals or Apartment complexes and ensure peace of mind to staff and employers.
Our Mobile Locksmiths Can Install and Repair Your Locks Efficiently and Effectively every time!
Your emergency locksmith needs are our emergency. That is why we work around the clock. Whatever needs your company has regarding locks, we make you our priority!  We specialize in master key systems, yet we install and repair locks of all kinds. Don't take your business' security for granted. Call SlimJim.Me Locksmith for complete locksmith services. Call us today to help keep your business safe and secure.