CALL US FOR 24/7 EMERGENCY SERVICE
(888) 889-0893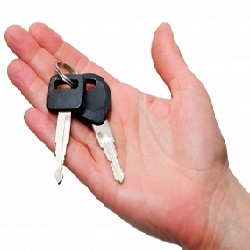 A simple call to SlimJim.Me Locksmiths will solve all of your car key replacement woes. With our 24/7 locksmith service offered nationwide and mobile locksmiths offering a 30 minute response time, you will be back in your car and on the road in no time.
We can replace lost car keys, replace broken car keys, and even help you unlock trunks and car doors. To avoid future car lockouts, our locksmiths can duplicate car keys on-site.
Emergency Car Key Replacement Services
A spare key is of no use if you don't have access to it or worse, if the key is broken off in the lock. Our mobile locksmiths can remove a broken key or cut car keys on site as we arrive in fully equipped service vehicles containing all the required tools and equipment. Our 24/7 car key replacement services cover:
We want our customers to be satisfied with the services that we at SlimJim.Me Locksmiths  provide and guarantee work you will be pleased with in no time at all.